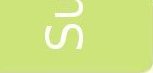 Sunshades (Sonnenschirme)
For the holiday in between
It belongs to summer like sun, holidays, trips, swimming and so on. Due to its omnipresence in holiday areas the sunshade has become an international symbol for summer. Therefore, it should not be missing in any garden and always provide a bit of a holiday atmosphere on urban balconies and terraces. Sunshades with intense colours, stripes or other patterns are quite popular. However, there are also fabrics for sunshades that are designed in discreet colours and therefore also fit into an elegant terrace area. Which shape and colour a sunshade is supposed to have entirely depends on the taste of its owner. What really matters is quality: a simple handling and a firm foothold. Because what is the use of a sunshade, which falls over at the slightest breeze, or when you have to struggle on opening or get injured when closing it.
In the catering service − Profit in all weathers
For sidewalk cafes, beer gardens, outdoor restaurants or beach bars, the sunshade is so to speak the most important equipment. On the one hand, you already see from a distance where you can get some refreshment, on the other hand it offers its guests a comfortable atmosphere, where you can sit outside and still feel protected. Therefore, the catering sector uses special sunshades, which offer a bigger range and an accordingly safe holder. A further difference to the garden sunshade is that commercial sunshades are mostly covered with waterproof coverings in order to enable guests an outdoor stay also with bad weather. So, a sudden rain shower does not lead to a hectic start − it is quite the opposite − the guests will stick together even closer and enjoy the refreshing change.
Different kinds of sunshades
Meanwhile, additional to the classical sunshade, which is supported by a post and stabilizes the middle of the spoke construction, there are many more versions of sunshades, which especially differ in their holder. Normally, the sunshade is actually only the circular arrangement of spokes, which are connected in the middle and which can be collectively moved up and down by a hinge. As a result, the fabric of the covering is spread out respectively fold together. Often the central pole is in the way and chairs and tables have to be put around it. Therefore, special holders for sunshades have been developed, which allow more space under the shade and the shadow can be used more effectively.
So called cantilever parasols hold the shade from above by a gallows-like device. There, the height and the gradient of the shade can be altered every time. Also called free-arm shades or side pole shades, these side poles can also be fixed at house walls or balcony banisters, which provides a stable and tilt resistant holder for the shade.
Elegant ways of "shadowing and shielding"
However, a sunshade does not necessarily be circular. Square or rectangular shapes enable a complete and gapless shielding and shadowing of large areas and are therefore often used at big hotel terraces as well as for special outdoor events. Such huge shielding systems mostly have to be operated electrically, because muscle power is often not enough. For some more modest shadow requirements there are light semicircular sunshades, which can be fixed with a clamping device wherever you need them. Also at buggies, while cycling, for city strolls, at the beach or at picnics, these little handy sunshades fulfill their purpose as sun and visual protection not worse than their bigger predecessors. (Beschirmung, Beschattung)
Advantages of a sunshade
Transportable sun protection, which can also be located everywhere as visual protection
Besides comfortable shadow it also provides a convenient holiday feeling
Available in many different versions, from straw or bamboo shades up to an all-weather shades or designer shades (Sichtschutz, Allwetterschirm)