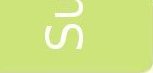 Pleats − Folding net curtains
Sometimes up − sometimes down
Pleats, sometimes also called folding net curtains, are more and more conquering windows and doors in different areas. Reasons for this may be, on the one hand, their modern appearance and the light use and assembly, however, who has ever equipped his rooms with pleats as a sun protection and view protection, will be fascinated above all by their variable applications. The pleated fabric is braced with a movable headpiece and baseboard in the window frame. The tension strings stretch − according to the size of the pleats − in several ways through the pleated arrangement. Thereby it is possible to shift the pleats from up to down as well as vice versa or sometimes to simply place in the middle.Thus, the decorative as well as the practical aspect wins in various regards. Decorations on the windowsill have a lot of space; the window itself can be divided into different segments and for the cleaning of the window the pleats are not in the way.
No matter if circular or pointed, rectangular or slanting
The interesting window shapes which up to now have more overcast than has dressed up for the protection from the sun can now with pleats become a component of your room decoration again. Beautiful round, sloping or pointed gable windows or several times partitioned big window fronts like in conservatories, in the catering business or modern office buildings can be brought to bear with pleats to their whole beauty and form. The flexibility of the pleated fabric permits solar protection to the smallest corner. Besides, the folding net curtain of course itself remains also movable and can be shifted according to demand. Besides, the exact dimension of your window is important, so that the pleats also sit perfectly. Folding net curtains are customized for every window, regardless of size and form. Thereby it is possible to give a kind of second skin to your window, so to speak, which protects you against the sun, warmth and looks. The folding net curtain becomes a firm component of your window and also takes part in it in every movement of the window.
Operation and assembly made easy
The assembly of the pleats can be done directly in the glass strip, on the casement or also in the window niche. Besides, the clamping feet are firmly fixed and the strings are clamped in it. The connection of the clamping feet in clamp bearers spares you to drill into the casements what is not always permitted in all flats. Whether you like to operate your pleats manually or comfortably by electric motor completely depends on your preferences and also on the size and accessibility of the pleats. Also hardly accessible pleats can be moved with a crank by hand and here the electric operation and control is much more advantageous by sensors. Other operating possibilities by hand are grips in the strips, tow string or chain.
Advantages of pleats
Pleats can be made for every window form, no matter if sloping, trapezoid-shaped, circular or pointed
Since they can be mounted directly in the glass strip or on the casement, they offer a lot of space and mobility
For special demands there are special fabrics: hardly inflammable, moisture-proof, reflective, isolating, light-permeable or darkening and this can be also combined with each other
Freely adjustable in the window, so that they can be placed on any window height.
Filigree optics which combines functionality and comfort by numerous colour, pattern and material variations
Energy-saving by forming of an air layer between pleats and window pane