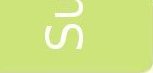 Mattresses − comfort under the solar protection
Nothing is more restful and more pleasant in summer than, after a busy day, coming home to a chillflat or a shady terrace. Quickly getting out of the sweaty cloths, wash away the dust and the stress under the shower and then with a small meal, a refreshing drink or simply in good society celebrate the end of work for a small while − this is certainly everybody's wish. Of course this is not always possible, because there the children, a mountain of laundry, the necessary shopping to do and still many other obligations probably also wait quite longingly for your arrival.
Still you should have your wish for rest come true occasionally every now and then. One is able to do this best all during the warm summer months, by simply moving the living room to the outside and by preparing oneself and the family a small occasionally holiday domicile on the terrace or in the garden. Under a nice awning or an aerial solar leech the meals become a happy family party, the evenings sociable play and conversation rounds and the nights to romantic trysts. Then the usual garden furnishings can be complemented with a few mattresses which can be used during the day for relaxing or sun bathing and then at night as an adventure sleeping place. To make the mattresses suited for terrace, one can cover them simply with awning material by which they would fit optically perfectly to your awning and remain at the same time protected against dirt or humidity. Especially practically in order to save space and adaptably usable, are the folding mattresses which serve folded up as a chair and stretched out as a comfortable couch surface. These rather inexpensive foamed plastic mattresses also need no special protective treatment, particularly as it would certainly be complicated to adapt this due to the folding function.