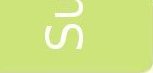 Solar sail (Sonnensegel)
A completely individual canopy
Airy and light − that is how we like summer. With their floating character solar sails convey a certain lightness and easygoingness and are therefore especially popular in the leisure industry and for relaxing hours at home. They give plenty of shade − it is only more exciting. Depending on quantity and height of the fixing points, the shaping of the solar sail can turn out to be two or three dimensional, horizontal, sloping or in the so called saddle shape. As triangle or rectangle sail it offers − in any size − plenty of protective and decorative functions to enjoy and style life even more. Solar sails can not only be tensioned as sun protection for gardens and terraces, but also as exclusive party roofs, comfortable carports, porches for trailers, cool oases in parks, playgrounds and further leisure facilities, movable solar rail facilities in stadiums and other big halls, in the catering and hotel industry as well as creative and artistic highlights in fair grounds, museums and other public buildings. (Sonnenschutz)
Fixture − everywhere and simple
Also without a boating certificate everyone is able to fix a solar sail. The number of fixing points, which determine the main shape of the solar sail, can depend on existing buildings, or it can be modified with additional fixing points on the ground or with special poles. Are the fixing points positioned at different heights, the solar sail gets a more airy character as well as a tilt angle, which prevents the occurrence of water skins on the sail in case of rain. However, at the lower drawn corners of the canvas one should always pay attention to having enough headroom to avoid a blind angle under the solar sail.
Movable solar sails are often called rope-tensed awnings. Here, the sail respectively the awning cloth is led between two tensioning ropes and can be opened and closed on demand. This version works well for the shadowing of balconies and pergola, where the existing scaffolds serve as mooring. Also individual parts of the terrace can be variably shadowed by several linked solar sails. (bewegliche Sonnensegel, Seilspann-Markise)
Triumphing by size
The solar sail's big adaptability to all architectural shapes is especially used for huge buildings. Here, predominantly movable solar sail systems are installed, which are operated electrically and partly controlled by thermal and light sensors. Several parallel sails therefore constitute extremely flexible and effective sun protection for soccer stadiums, airports, fair grounds, factory buildings, train stations, sports halls etc., which are often equipped with extensive glass constructions to effectively utilize daylight and solar energy for energy saving purposes and therefore also need a respectively large-scale sun protection.
Advantages of a solar sail
Cheaper than other forms of outdoor sun protection, because no elaborate constructions are necessary
Size and shape are almost unlimited, from a small porch for camping up to huge shade facilities in stadiums
Through elastic sail fabrics and moorings they are more resistant in any wind and weather
Fixture is possible everywhere, on the ground, on walls, posts and any other solid points
The attractive and modern variety of shapes enriches any garden landscape
The floating shape of the solar sail gives plenty of shade without restricting any activities
Depending on the chosen fabric solar sails are usable as protection against sun, rain, view and wind
(Formenvielfalt, außenliegender Sonnenschutz, Vordach, elastische Segelstoffe, schwebende Form, spendet Schatten, Stoffauswahl, Sonnenschutz, Regenschutz, Sichtschutz, Windschutz)